Several Heating/Cooling Products & Services In The Dunn Area
Custom Heating & Air in Erwin offers several heating and cooling products for homes and businesses in the area. We provide complete installation, comprehensive repairs, and a full line of maintenance services to keep your indoor environment cool in the summer and warm in the winter. All of our installation and repair services include a free estimate.
---
Heat Pumps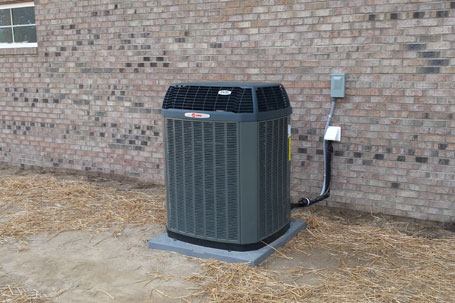 Our HVAC company installs heat pumps, which are units designed to move thermal energy to the opposite direction of spontaneous heat flow, absorbing heat from a cold space and releasing it into a warmer one. One advantage of heat pumps is that they have the capability to both heat and cool in one unit, making them an energy efficient choice, especially in temperate climates. We carry several top name brands such as Trane, Heil, and Goodman. When you install a heat pump from us, it will heat and cool your home to the perfect temperature. We can also make any type of minor or major heat pump repair. Whether your unit isn't running at all, doesn't heat or cool correctly, freezes up, trips the breaker, or the blower doesn't work, we have the tools and expertise to get your unit up and running again.
Gas Furnaces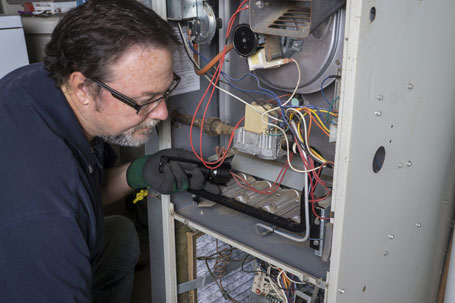 We also install, service, and repair gas furnaces. We carry units that will effectively heat homes of any size from brands such as Heil, Trane, and Goodman. Our yearly maintenance services include cleaning or replacing the filters, lubricating the blower motor bearings, cleaning and inspecting the burner, and more. We'll also make any type of repair you need, whether you purchased the unit from us or not. Our HVAC professionals can fix a furnace that doesn't heat at all, doesn't heat enough, cycles too frequently, runs continuously, or is too noisy. We have replacement parts that are compatible with virtually every type of gas furnace. If it would be more economical to replace your furnace than to repair it, our team will let you know upfront. We will never talk you into services or parts you don't need.
---
Package Gas Packs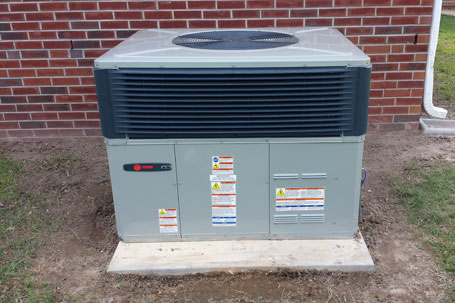 Custom Heating & Air in Erwin also offers gas packs. This is a type of heating and cooling system that houses the air conditioning and heat pump in a single unit, combining electricity for cooling and natural gas, oil, or propane for heating. Gas packs are most useful in commercial buildings that require climate control for a very large space. Because all of the components are in one place, gas packs are easy to repair and often save you money in the long run on your energy costs. Our HVAC technicians can make any type of gas pack repair, including replacing the heat exchanger, modifying the intake duct, and repairing combustion damage to name a few.
Mini Splits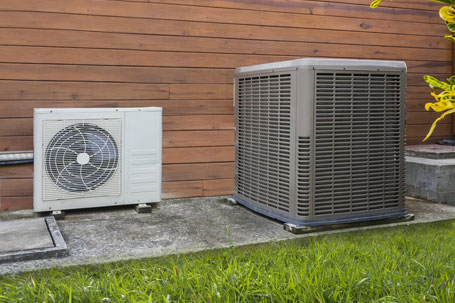 We also install, repair, and replace mini split units, which heat and cool in one unit. Mini splits pump refrigerant to the blowers to cool in the summer, and heat in the winter, it absorbs heat from the outside air and moves it indoors. We have numerous mix and match configurations available to meet the needs of your home or commercial space. Installation is easy, as it uses copper wiring run through a 3 to 4 inch opening in the wall or ceiling to connect indoor and outdoor units. Mini split units are energy efficient, quiet, and don't require duct work. Our technicians can make several repairs to your mini split unit as well, including replacing the capacitor, condenser, or compressor, refilling coolant, unclogging the filter, or any other minor or major repair.
For all your heating and cooling needs, contact Custom Heating & Air LLC in Erwin to schedule an estimate.